Tomorrow, Update 29 and The Flames of Ambition DLC land on consoles, but on Thursday, March 18th, the Crown Store in Elder Scrolls Online will get a brand new Ayleid Crown Crate. Check it out below, courtesy of ElderScrollsOnline.com:
Claim the magical relics and curiosities of a once-proud race of Elves with Ayleid Crown Crates, coming soon to the in-game Crown Store!
***
Before the coming of the First Empire, Elves reigned supreme. The Ayleid sorcerer-kings held dominion over Tamriel's heartlands, harnessing the power of Divines and Daedra alike. Now, within the Wild Elves' bleached stone ruins and crystal-lit crypts, ancient treasures still lay buried, waiting for brave adventurers to claim them… or die trying.
So, lift your torch and descend the alabaster stairs. The wealth of the Ayleids awaits!
***
The new Ayleid Crown Crates arrive in the Elder Scrolls Online Crown Store this Thursday, March 18 at 10AM EDT, and bring a host of mystical items inspired by the Elven race that once held dominion over Cyrodiil.
Within these magical containers, you'll uncover shining collectibles and powerful consumables to help you on your adventures, including the following: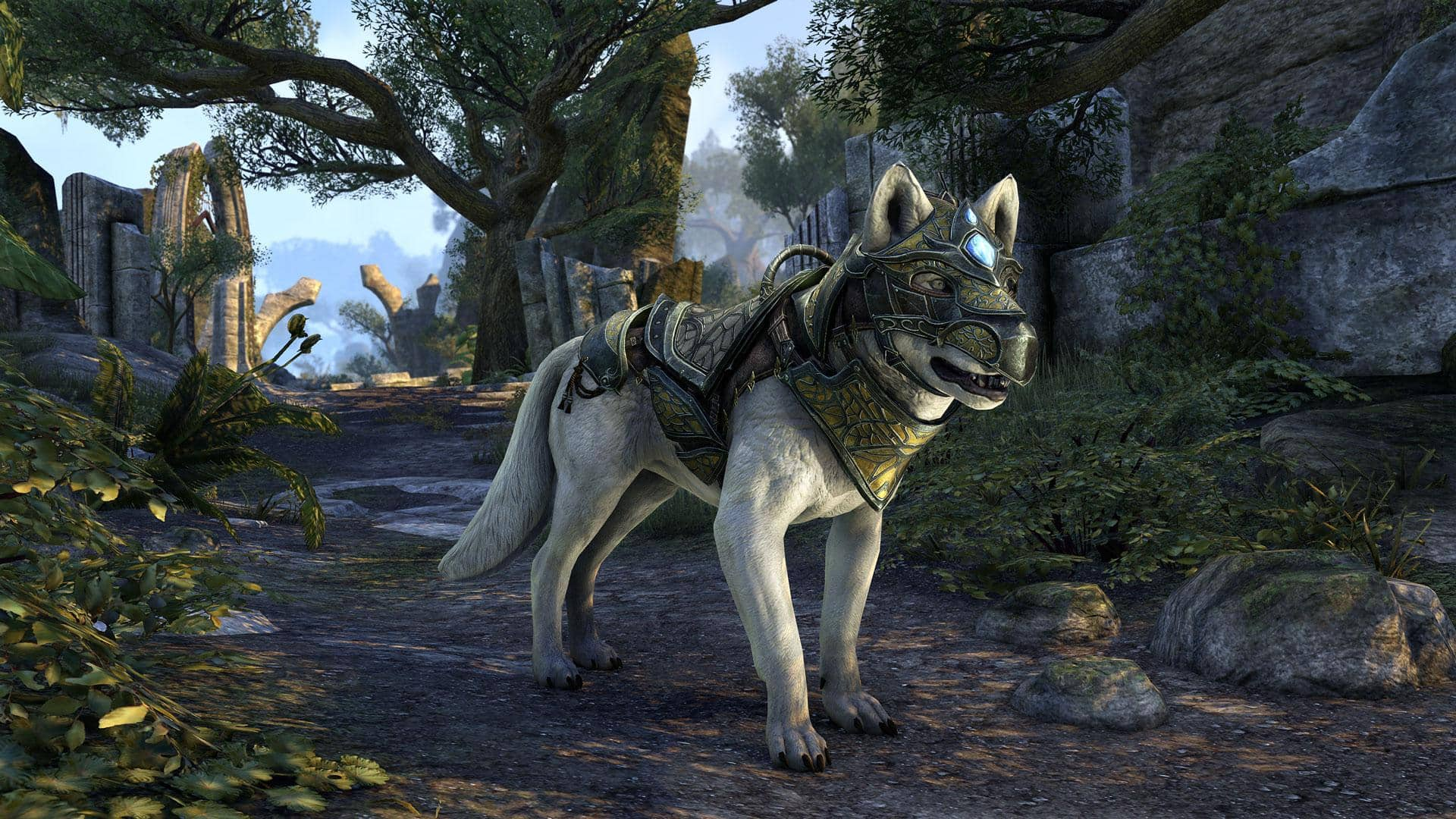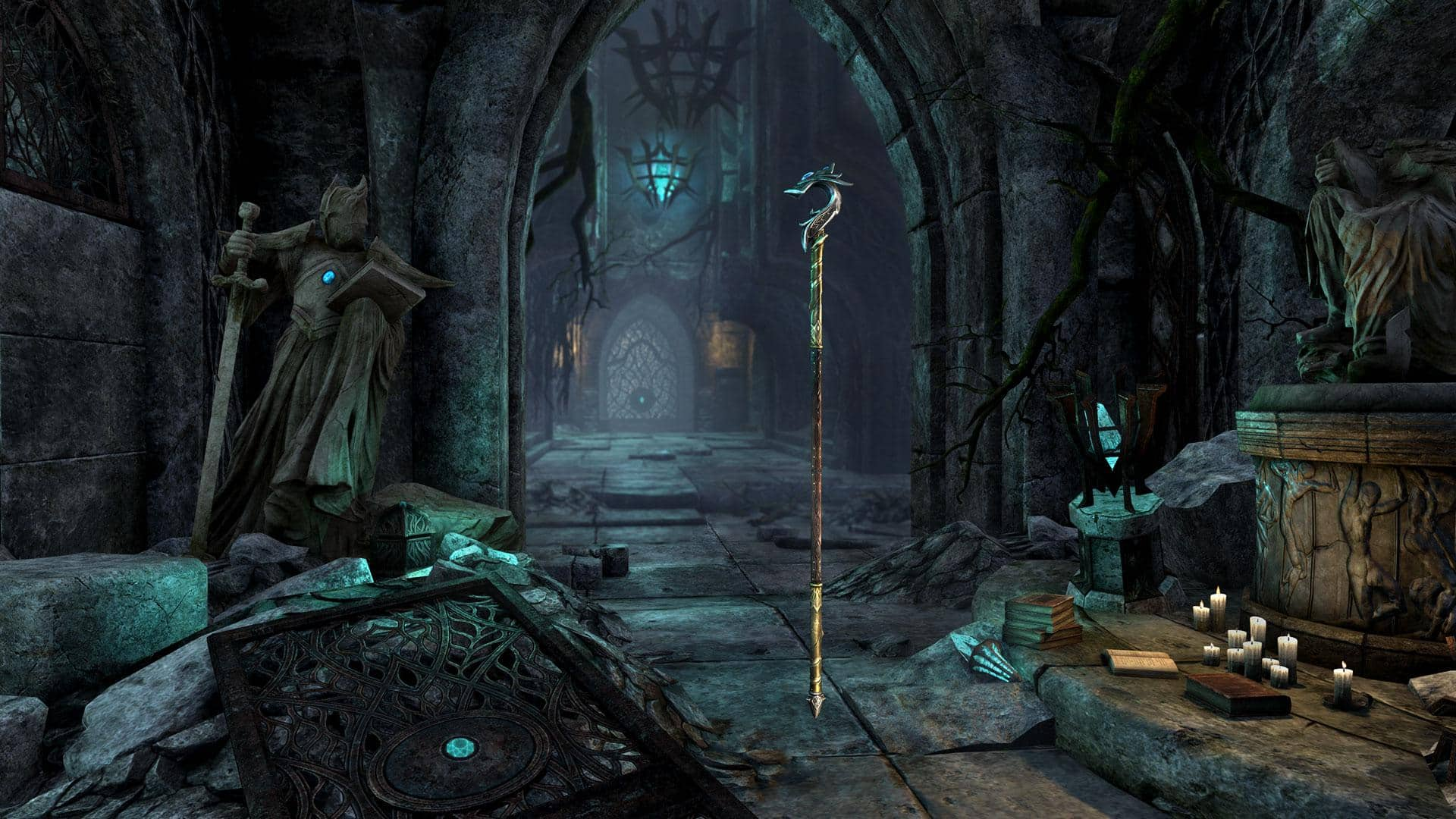 The Nenalata Ayleid Wolf mount & Silyanorn Ayleid Staff style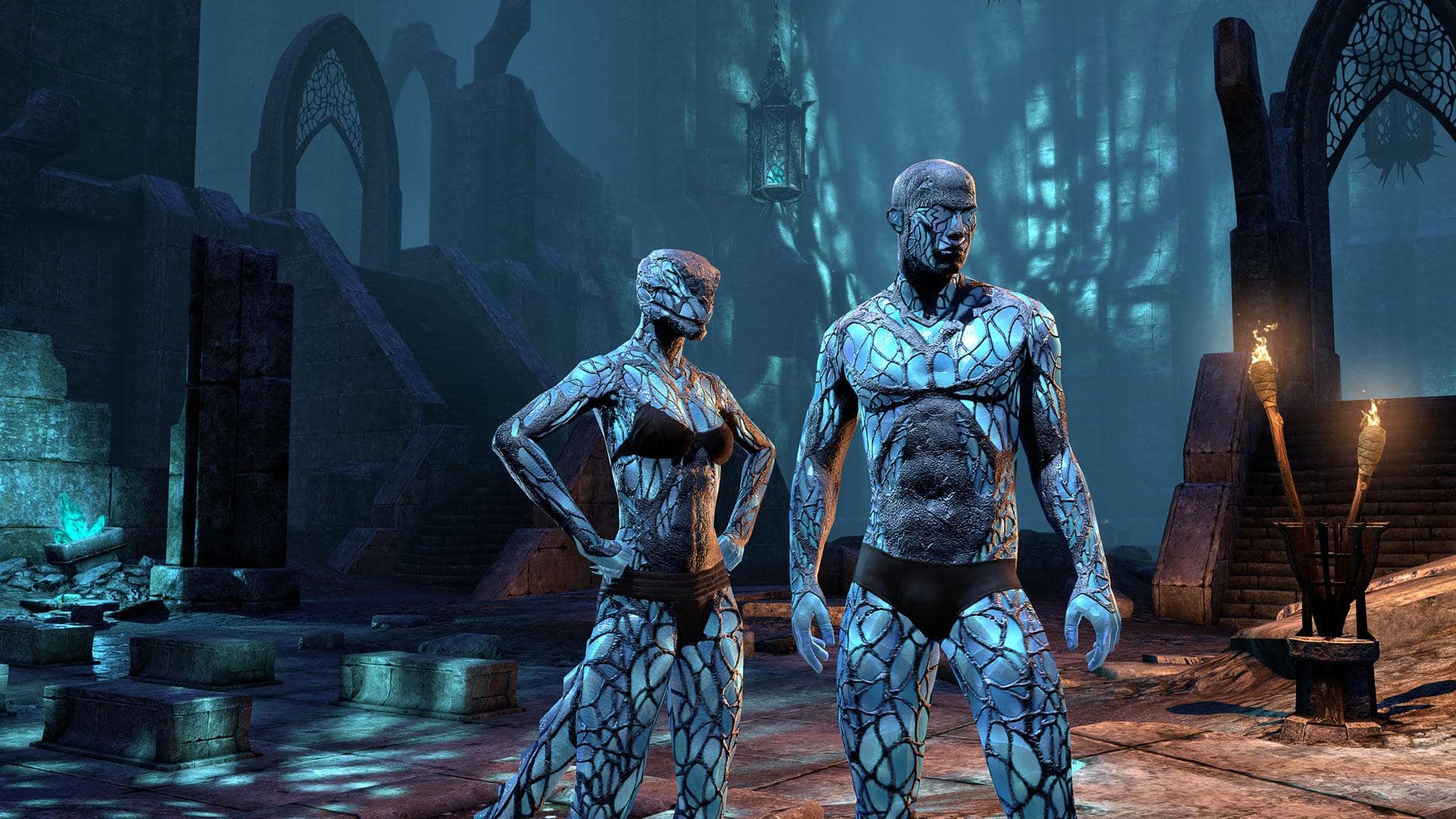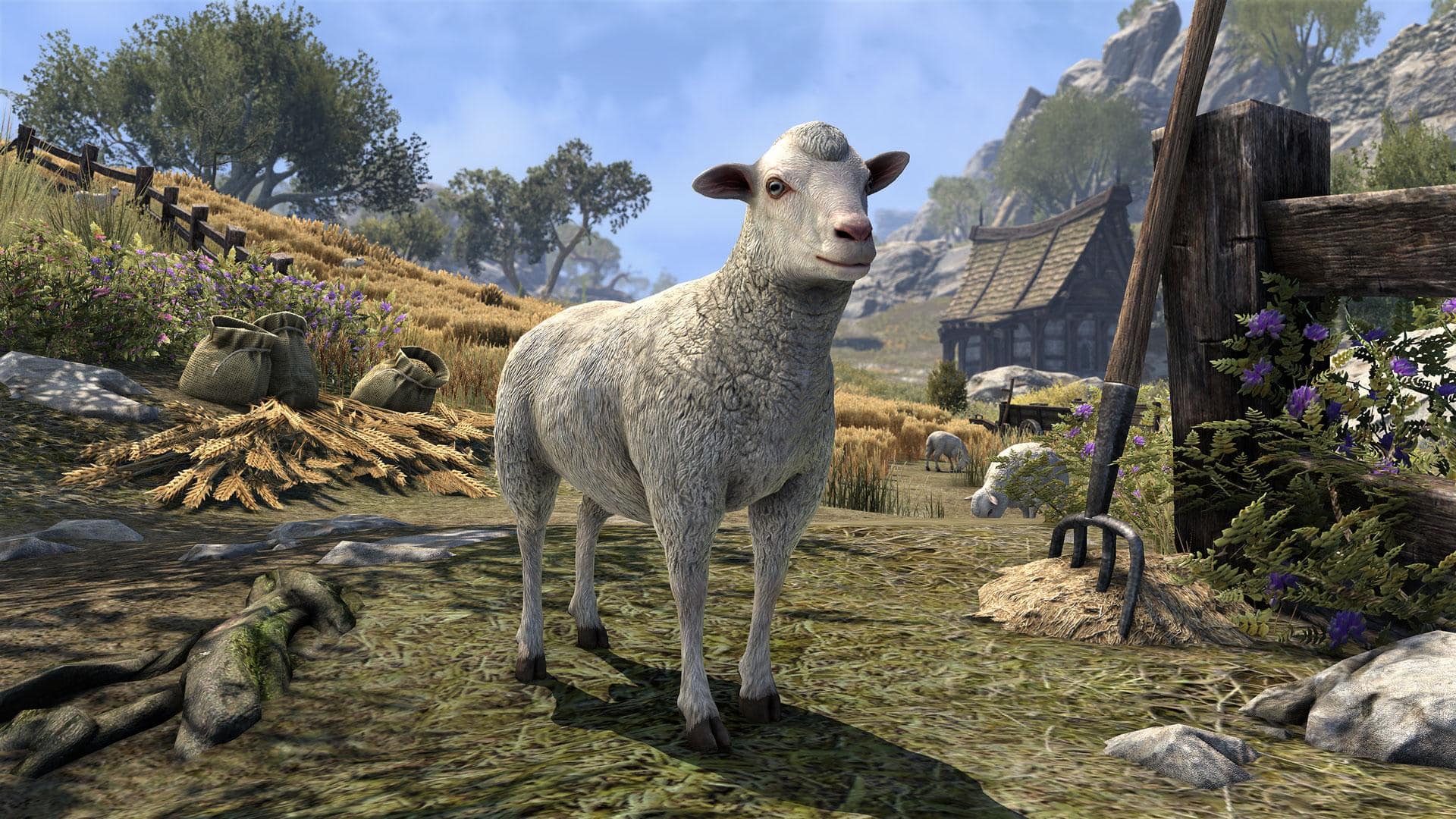 Varla-Born skin & Cloud Spring White Sheep pet
Ayleid Crown Crates also have a chance to include one of these extremely rare mounts: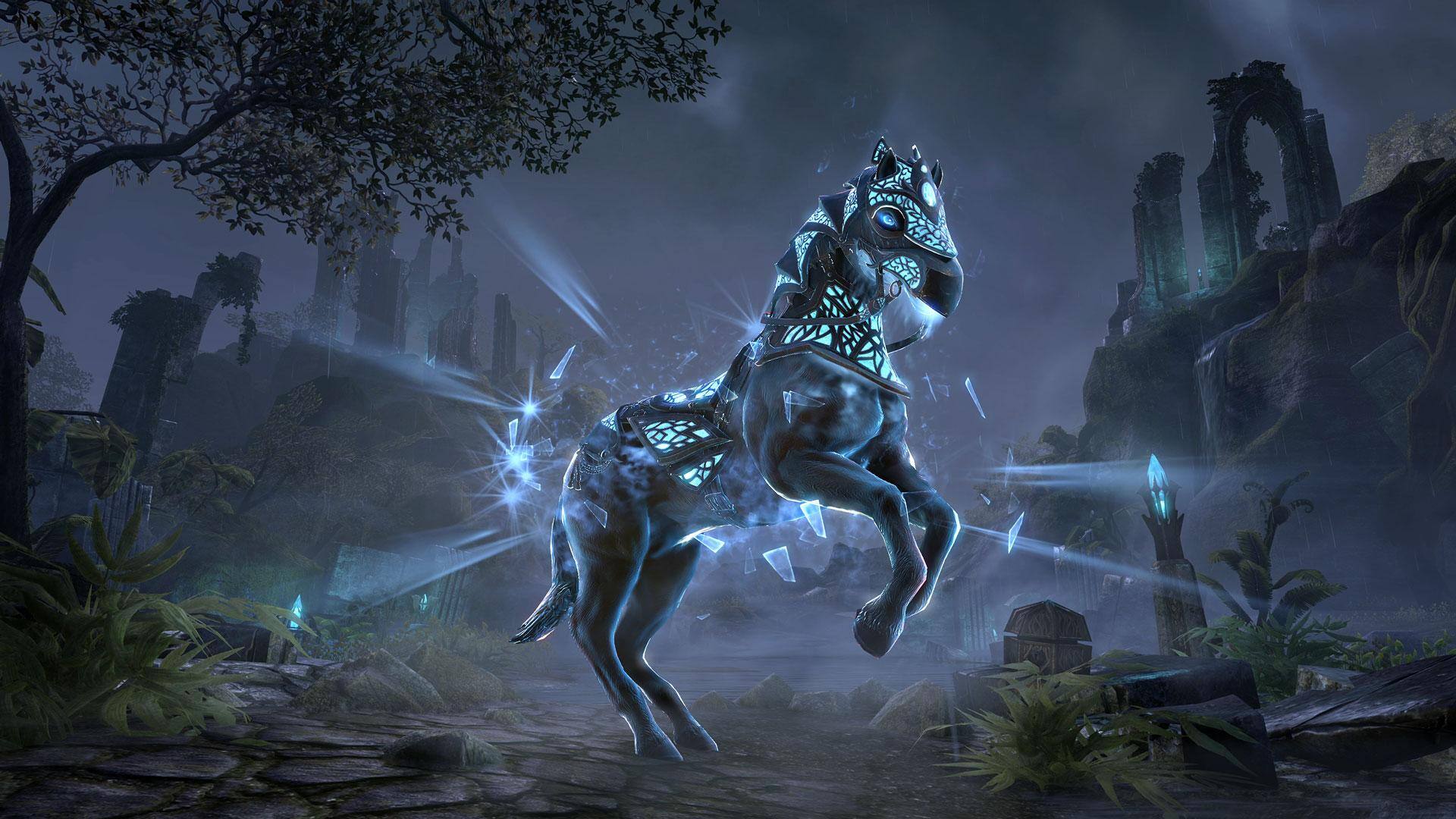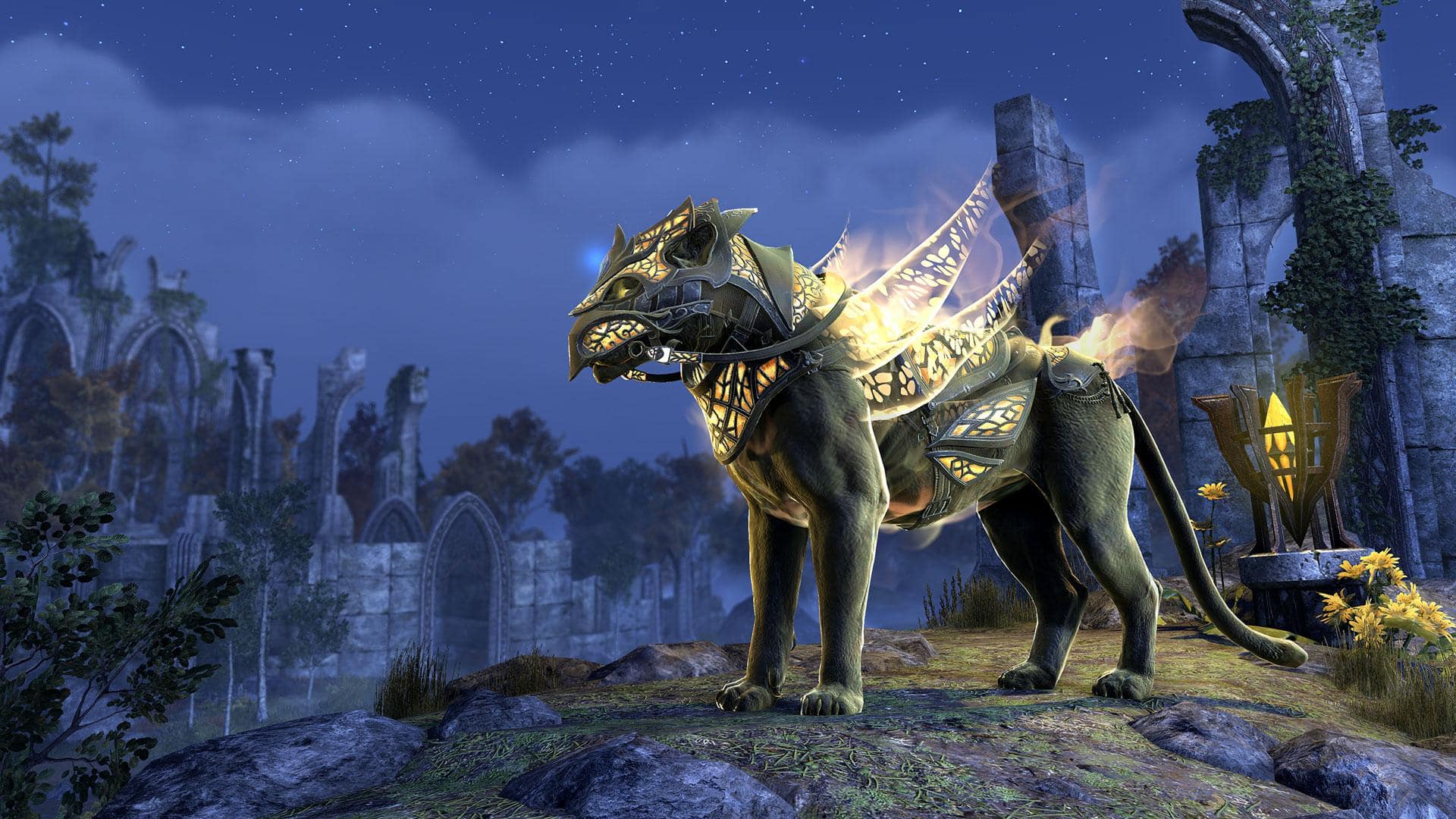 Welkynd-Born Courser mount & Culanda-Born Senche mount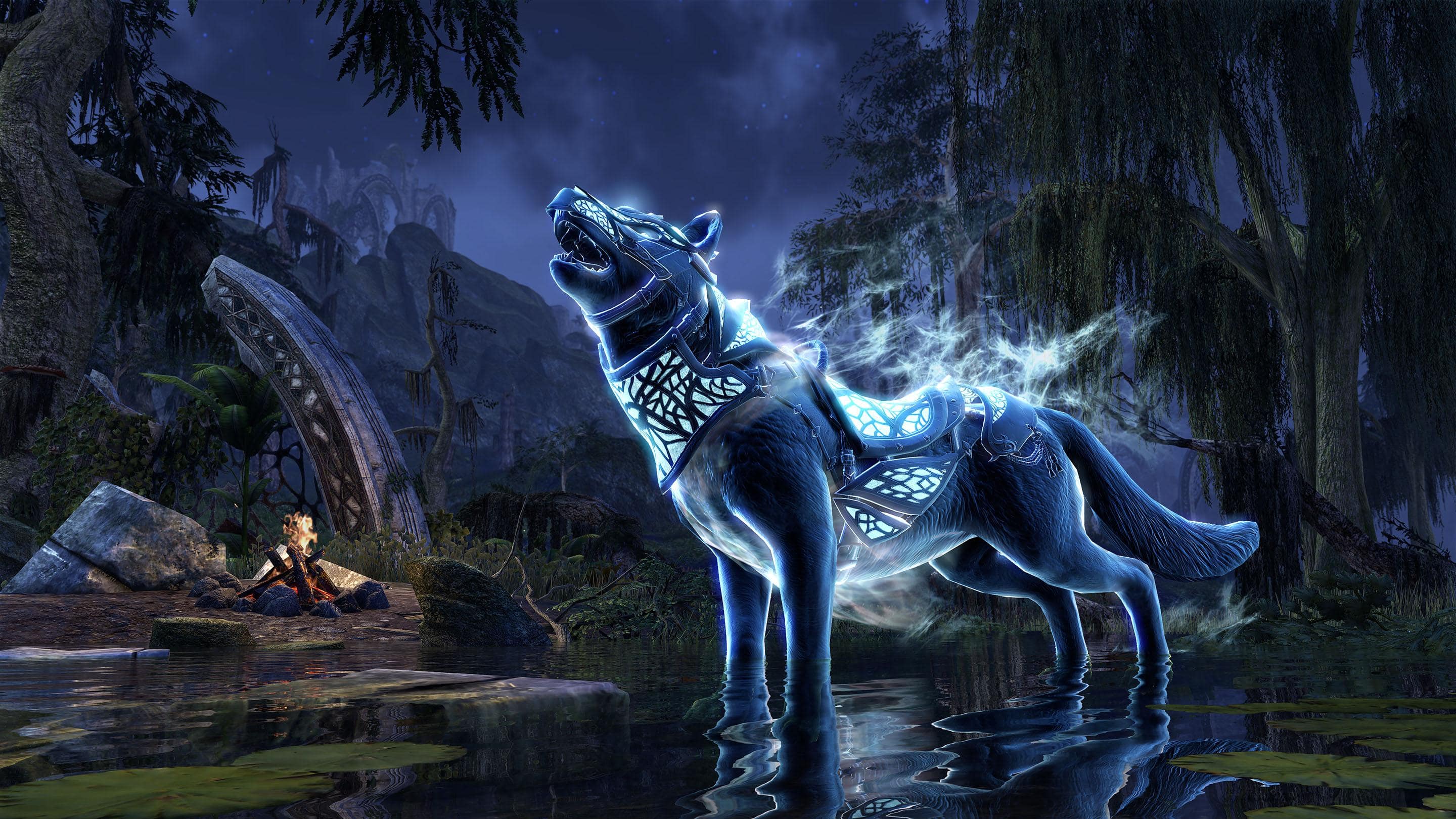 Varla-Born Wolf mount
During this Crown Crate season, these three ultra-rare mounts (called Radiant Apex mounts) are also available for purchase with gems from the in-game Crown Store. This is the first time that you can acquire a Crown Crate's rarest items via gems in addition to the Crown Crates themselves, and you can find them within the Radiant Apex subcategory of the Crown Crate section of the Crown Store.
Finally, in addition to the above items, these crates can also contain some fan-favorite returning Crown Store items, such as: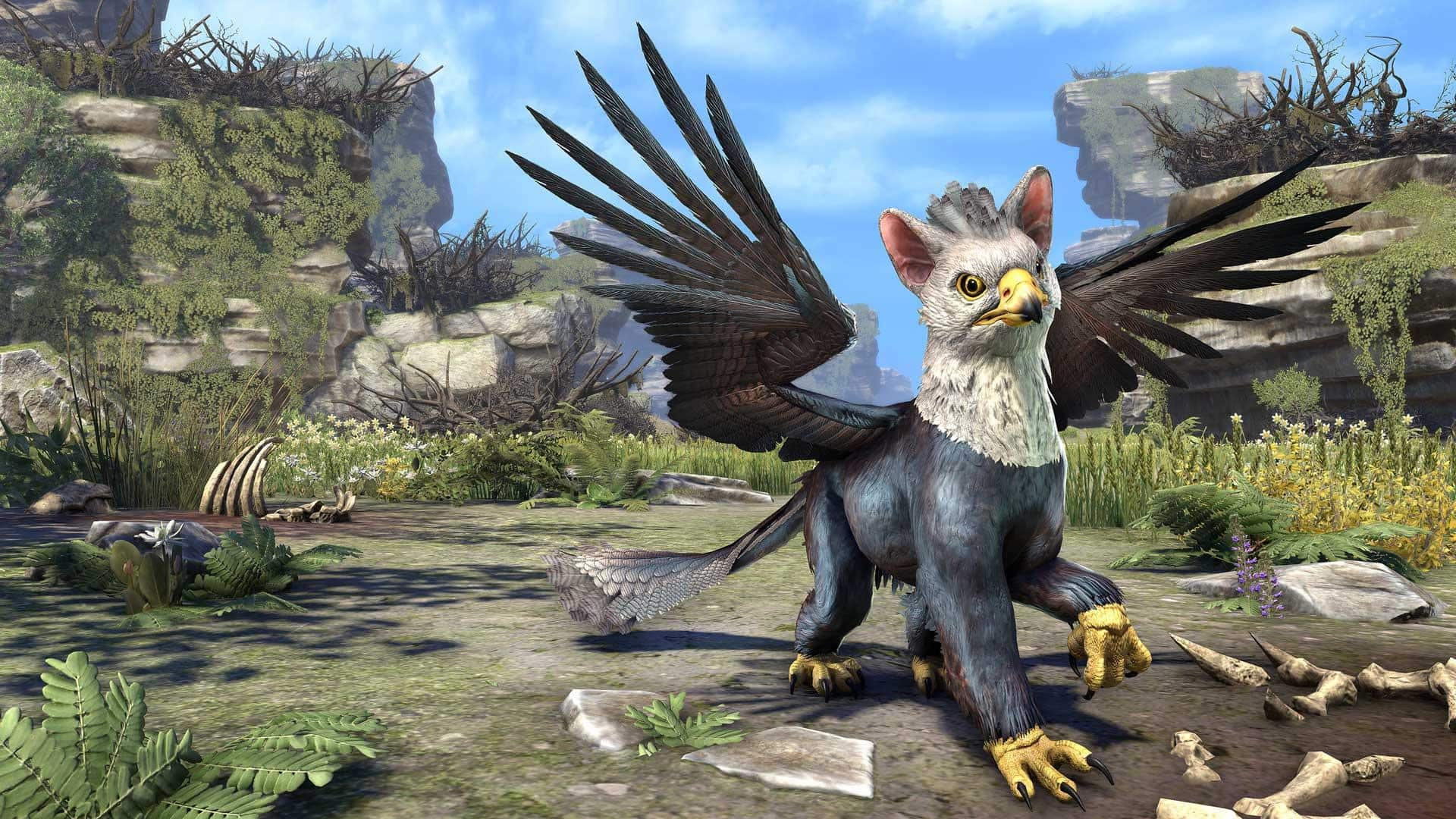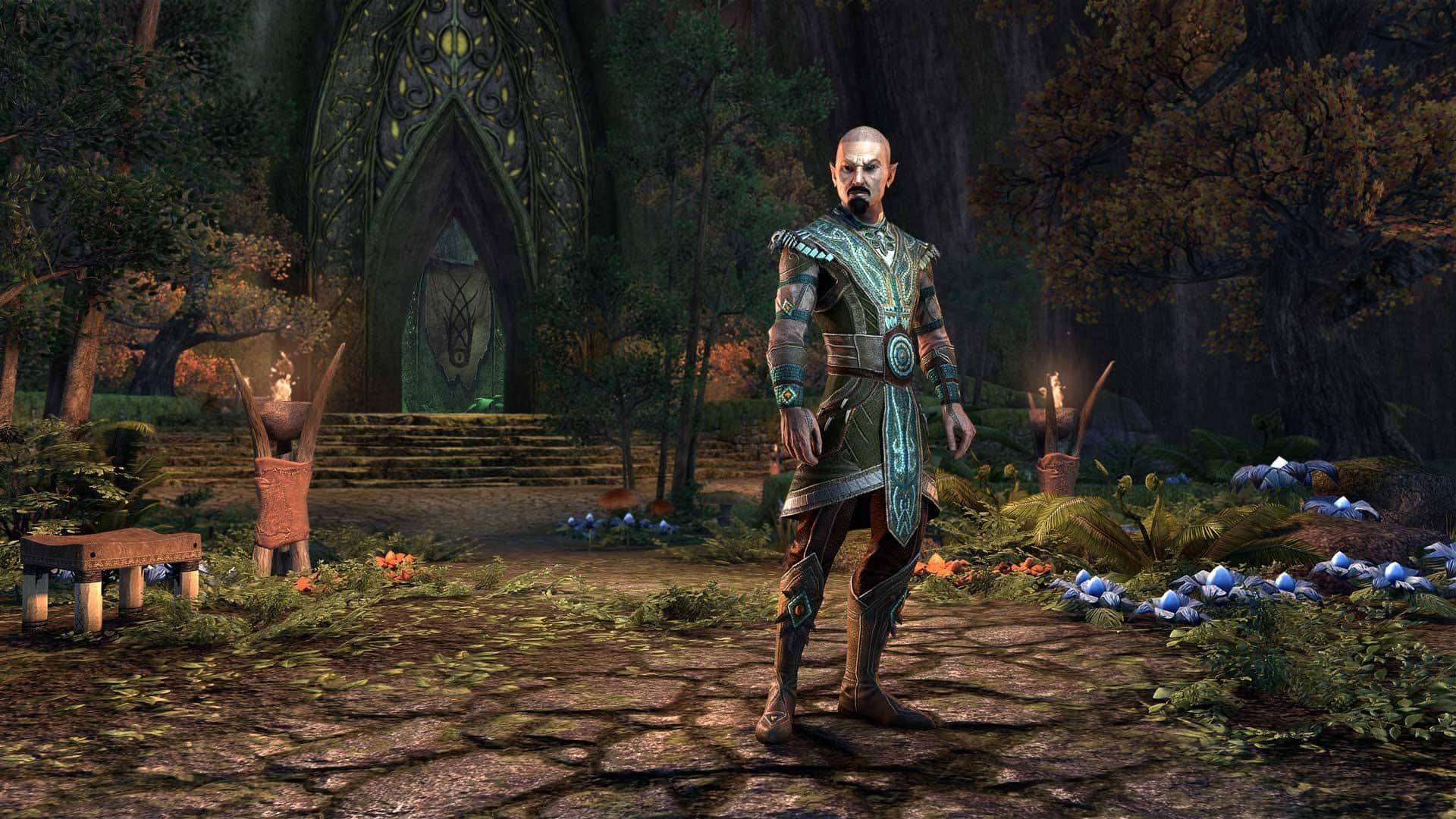 Pale-Plume Fledgling Gryphon pet & Treethane's Mosaic Jerkin costume
This is, of course, just a small sample of the shimmering items you can collect when you open an Ayleid Crown Crate. For a complete list of everything you can find within these new crates, check out this forum thread. When this new Crown Crate season begins, the previous Akaviri Potentiate season ends, so be sure to check them out on the web Crown Store before they return to the pages of ancient history.
ARTIFACTS OF THE WILD ELVES
You can find ruins of the ancient Ayleid empire scattered throughout all of Tamriel, but you can acquire the new collectibles within these Crown Crates only from the Crown Store, so don't hesitate to grab some crowns and pick up these new crates on Thursday, March 18. Are you excited to get your hands on any of the new Ayleid-themed items found within?