Here's what is happening next week in Destiny 2 beginning on Tuesday, March 16th at reset.
The chase for the Conqueror Title begins when the first Grandmaster Nightfall becomes active.
Strike difficulty is set to 1350 Power.
Minimum Power required is 1325.
Contest Mode is enabled, so even if you go higher than 1325, you will be capped.
Each strike will have a specific set of modifiers to ramp up the difficulty, so make sure to inspect each one to know which Champions you'll face, and what other challenges await you.
One Grandmaster Nightfall will be available each week until April 20
Starting April 20, you'll have the opportunity to blaze through all available Grandmaster Nightfalls through a direct launch playlist.
If you miss a week, the final three weeks of the Season are your opportunity to catch up!
This Season will also be your first opportunity to earn Adept weapons through a PvE activity. While Shadow Price, Palindrome, and The SWARM have each been available when completing lower difficulties of Nightfalls, Adept versions will only be available through Grandmaster difficulty.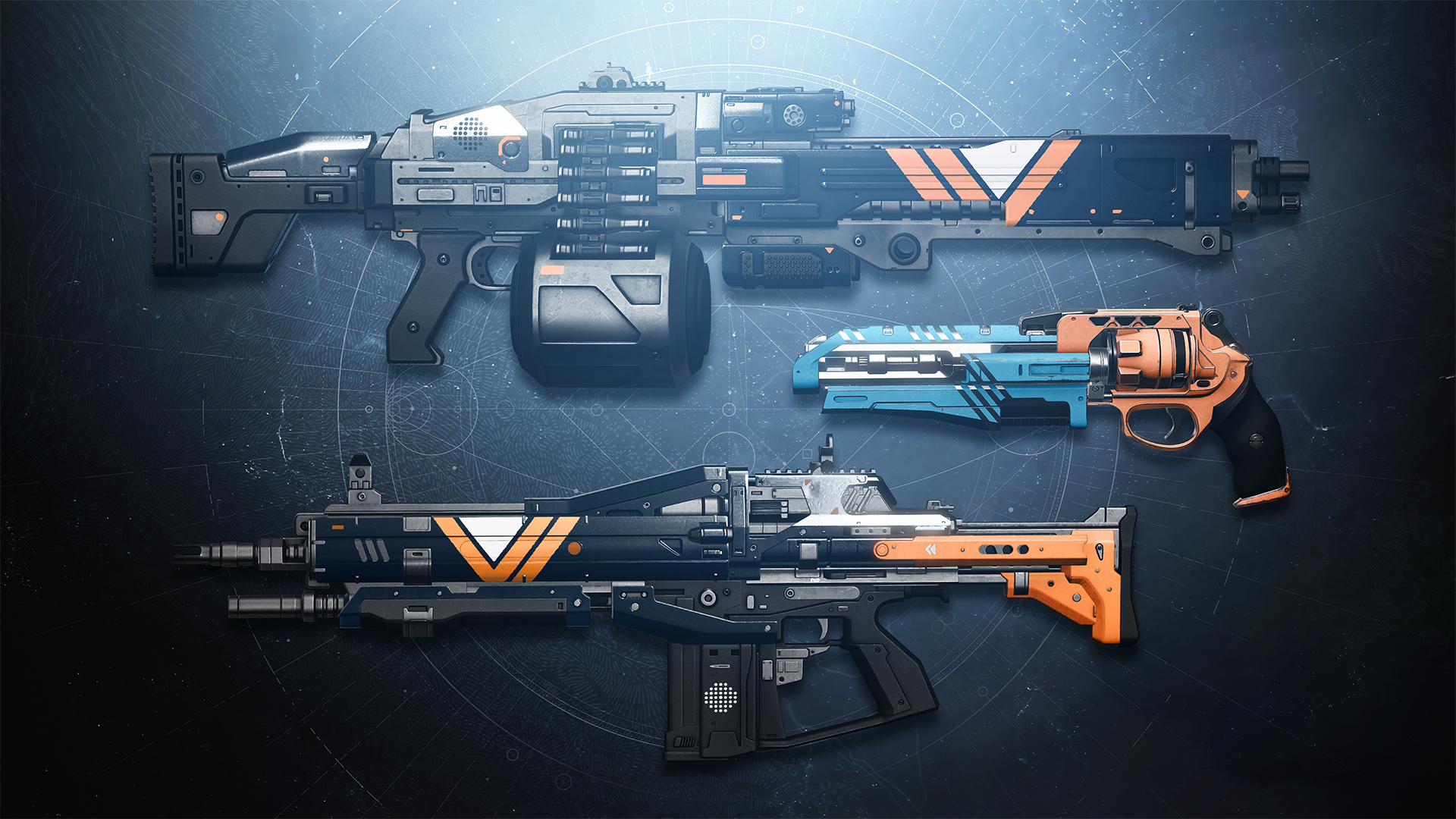 These weapons grant additional stat bonuses when Masterworked, and can be socketed with Adept weapon mods. You can earn these mods in Trials of Osiris and you'll be able to earn them through Grandmaster Nightfalls as well. 
Additionally, this will be your first opportunity to earn a Gilded version of the Conqueror title.
Eliminate Sepiks Prime in The Devil's Lair Nightfall: The Ordeal.
Lord Shaxx brings Clash to the Crucible.
Here are the Seasonal Challenges that will be available for Week 6 of Season of the Chosen:
Contender's Ascent V – complete the "Challenger's Proving VI
Small-Caliber Contender – Defeat 400 combatants using a Submachine Gun. Battlegrounds missions grant the most efficient progress
Nightfall Variety Attack – Defeat (80) combatants using Sniper Rifles, Submachine Guns, Rocket Launchers, or Bows in Nightfall: The Ordeal
Cabal Contenders – Defeat (65) Elite or Boss Cabal anywhere in Battlegrounds missions.
Once Chosen, Now Fallen – Calibrate weapons against Fallen. Earn bonus progress for precision final blows
Kill Them with Style – Acquire the Pyretic ornament for the Salvager's Salvo Grenade Launcher.
Conquest of the Mighty – Complete any Nightfall: The Ordeal strike on Grandmaster.
Also on Tuesday, Update 3.1.1 will be rolled out across all platforms. Here's a preview of what the patch contains:
Strikes:
Fallen S.A.B.E.R.:

Fixed an issue where the strike Boss would not spawn until all players were alive and present.
Improved objective waypoint behavior.
Fixed some grammatical errors in player-directive text.
Fixed a bug where a fireteam member entering the area late could cause the Warsat falling visual effects again.
Fixed an issue where Zavala's dialog in the first area could play multiple times.
Fixed a bug where a fallen energy shield could be seen sticking out of a wall.

Devil's Lair:

Sepiks Prime now has a Boss health bar.
Fixed some floating environment objects.
Fixed an issue where some monster spawn points looked like accessible doorways to players.
Fixed an issue where an Overload Captain could spawn with the wrong name.
Fixed an issue where the Fallen Walker and Fallen Brigs could respawn after they were defeated.
Fixed an issue where physics was missing from a wall early in the strike, allowing players to get lost out of environment.
Armor
Fixed an issue with the Linear Actuators Exotic perk for the Titan Exotic Dunemarchers, which was not triggering properly. The perk now behaves as expected, triggering on each/subsequent melee strike after an appropriate amount of sprint time.
Font of Might no longer displays a generic "Damage Boost" string when its benefit is active.
Fixed a bug where the Mantle of Battle Harmony and Omnioculus Exotics were not displaying their flavor text.
Omioculus also no longer grants melee energy when making only yourself invisible under some circumstances.
Cuirass of the Falling Star no longer grants an Overshield when used with Supers other than Thundercrash.
Weapons
Fixed an issue where flavor text wasn't appearing for several seasonal weapons.
Added rumble to the end of Dead Man's Tale's reload.
Adjusted Riskrunner perk VFX that were causing epileptic issues.
Reduced Arbalest's aim assist, making it harder to hit headshots in Crucible.
Set the Frenzy and Cranial Spike perks to use the correct buff icons.
Fixed Ticuu's Divination's missing kill feed icon.
SPRINGING FORWARD
Daylight Saving Time 2021 begins on Sunday, March 14, in the United States. The daily and weekly ritual reset will be at 10 AM Pacific (1700 UTC) while Daylight Saving Time is active from March to November.
For more information, please visit our Destiny 2 Ritual Reset Guide.
UPDATE 3.1.1 AND MAINTENANCE TIMELINE
Next Tuesday, March 16, maintenance for Update 3.1.1 will begin. Below is a timeline of events:
9 AM PDT (1600 UTC): Maintenance begins.
9:45 AM PDT (1645 UTC): Players are removed from activities. Destiny 2 is brought offline.
10 AM PDT (1700 UTC): Update 3.1.1 will be available across all platforms and regions. Players will be able to log back into Destiny 2.
11 AM PDT (1800 UTC): Destiny 2 maintenance is expected to conclude.
Below are some issues that will be resolved with Update 3.1.1. A complete list will be shared when the update goes live.
Dunemarcher's Linear Actuator Exotic perk will now properly trigger on melee strikes, and chain to combatants, after sprinting for the appropriate length of time.
The Double Trouble Dreaming City Triumph can now be obtained.
The Braytech transponder signal on Europa will no longer be removed if player dies with 2/3 completed.
Completing the Forfeit Shrine Ascendant Challenge will now grant progress towards the Ascendant Champion and Honed for Speed Triumphs.
CLAN XP
As a result of testing being done on clans to help resolve an ongoing issue, clan XP will be temporarily disabled on Tuesday, March 16, from 11 AM PDT (1800 UTC) to 12 PM PDT (1900 UTC). During this time, clan XP from all sources (bounties, activities, etc.) will be lost and won't count towards clan XP totals.